Your data migration with GAMBIT
Three good reasons are already a start
We master all SAP tools, have our own Data Migration Factory and have already migrated a trillion data records. You need further arguments? Feel free to contact us ...!
Why wait any longer?
You don't even know how to manage your project anymore? Is your IT team reaching its limits? Then take advantage of our competence and experience! As a rule, we can help you quickly.
Why you don't have to search any longer now
We use original SAP tools and certified tools we have developed ourselves - and thus master data migrations of all complexity levels, for all company sizes and industries.
You don't know our data migration team yet?
Almost every SAP project requires the migration of master data and transaction data. We have the experience. We have the right tools. And we have the certified experts. When do we get to know each other?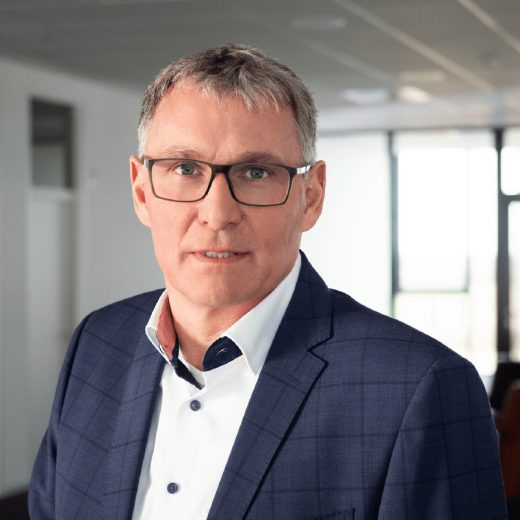 Jochen Knösels, Senior Project Manager
Are you looking for a partner for your SAP data migration? I am happy to help.
+41 41 4184524
Highest data quality after data migration guaranteed!
Are you looking for a competent partner for the fast, professional and secure migration of your SAP data? Use our GAMBIT Data Migration Factory for
Data migrations to SAP S/4HANA
Data migrations in SAP rollout projects
Closing your capacity gaps in the SAP migration area
Professional and tool-based support for data preparation (mapping, cleansing, etc.)
Maximum relief for your departments by taking over tiresome and time-consuming work on master and transaction data.
What is your challenge?
Are you implementing SAP S/4HANA or are you in one of the strategic preliminary projects for SAP S/4HANA implementation?
Are you planning or are you in an SAP-relevant conversion project?
Are you rolling out SAP and thereby replacing existing legacy systems?
Are you consolidating or separating your SAP system landscape?
And do you need an experienced partner to take over the data migration tasks in your project, either in full or in part, with the utmost precision and a guarantee of success?
In such cases, we look forward to hearing from you, because that is exactly what our Data Migration Factory does for you!

Services our own Data Migration Factory
Experienced and SAP-certified migration experts work in our Data Migration Factory. These specialists support you in your implementation projects in all areas of data migration.

The offer ranges from temporary support and assistance to the complete takeover of data migration in your projects.

Our services include
Data extraction and preparation
Intelligent data analysis
Data cleansing and harmonisation
Creation of mapping and conversion rules and regulations
Validation and tuning routines
import procedures
For your data migration we exclusively use our certified collaboration tool "GAMBIT Migration Workbench" as well as the SAP certified original tools SAP S/4HANA Migrate Your Data, SAP S/4HANA Migration Cockpit, SAP Data Services, SAP Object Based Transformation and SAP LSMW.
Your advantages with GAMBIT
Flexible closure of your capacity gaps
Conservation of your department resources
Flexible application possibilities and contract design
Use of audit-proof and certified migration procedures and tools
Use our Data Migration Factory as a partner for your SAP project.
Our offer is aimed at companies that carry out SAP projects with data migration relevance on their own.
In addition, we support consulting companies in their customer projects - whether for reasons of time, capacity or content.
Our migration factory is usually ready for immediate use. Our consultants are accustomed to quickly adapting to individual company requirements - precisely, simply and straightforwardly.
Certified and audit-proof SAP Data Migration
Almost every SAP project requires the professional migration of master and transaction data. This applies to new implementations, restructuring, M+A, modernization or digitalization.

Such projects are often under high time, capacity, cost and success pressure. The correct and timely transfer of the relevant master and transaction data - with or without history - is often decisive (among many other issues) for a successful go-live. In this respect, the handling of your company's legacy data requires maximum precision.

Our Data Migration Factory extracts, transforms, cleanses and migrates all relevant master and transaction data in a certified and audit-proof manner.

We prefer to use the following tools:
SAP S/4HANA Migrate Your Data
SAP S/4HANA Migration Cockpit
SAP Data Services
SAP Object Based Transformation (OBT)
SAP Landscape Transformation 2.0
GAMBIT Data Migration Cockpit
Secure SAP Data Migration - with the Specialists from GAMBIT
A secure and error-free SAP data migration requires expert knowledge.

In almost every IT project involving SAP, data must be migrated either from environment systems to SAP or within running SAP system architectures. This involves complex requirements for data cleansing, preparation, mapping, conversion and testing in SAP.

A project failure only becomes visible at the decisive moment of the cutover. However, it is often caused by an unclean data migration. The specialists of GAMBIT ensure that the cutover runs smoothly.
SAP Data Migration: The GAMBIT Data Migration Team
We ensure a functioning SAP system. Our Data Migration Team is used in various projects - in projects which are directly handled by our customers, but also by GAMBIT cooperation partners or third parties.

We then work as sub-contractor and take over the complete responsibility for all contents of the SAP data migration and the related cutover activities.

A multitude of references of internationally operating companies of all industries testify to the expertise of our team. If, after the successful migration of the data, it is necessary to establish a continuous reporting system, the GAMBIT program SAP Master Data Management helps.
Original tools for data migration into SAP - for every level of complexity
GAMBIT uses both SAP standard tools and own tools for effective SAP data migration.
Standard tools include LSMW, TDMS and SAP Landscape Transformation Tools.
Our own tools include collaboration and mapping tools for data migrations of all levels of complexity.
Especially in the areas of duplicate checking, mapping and transfer simulation without real posting, GAMBIT has the appropriate tools. They allow to work on the preparation of data migration in SAP environments parallel to the live operation.

Thereby, different predecessor systems can be docked to SAP. This procedure allows to carry out transfer simulations under consideration of individual sets of rules and to exclude the risks during the productive data migration.
The GAMBIT Data Migration Toolbox
GAMBIT provides you with a complete Data Migration Toolbox for the simplified and structured transfer of data into your SAP systems.
By means of this set of tools you can easily prepare your data according to the requirements and prepare it for import into your SAP systems.
The Data Migration Toolbox is primarily used for initial data loading into SAP systems.The functions can also be used for permanent interfaces or for recurring data maintenance.
Useful extension of the available standard tools
The data preparation tools are prepared for easy import of the data to be transferred into your SAP systems.
Here, the GAMBIT Data Migration Toolbox primarily relies on the Legacy System Migration Workbench (LSMW) provided by SAP. It is already fully set up with the necessary functions and specifically designed for the Data Migration Workbench (DX Workbench) in SAP.
The combination of both methods corresponds to the recommended procedure. It has the particular advantage that proven transfer programs are used. These are subject to regular software maintenance by SAP.
The tools provided are designed for
optimal performance,
maximum possible data integrity as well as
flexibility and
simple error handling.
The GAMBIT Data Migration Toolbox thus extends the SAP standard functional scope where required data migration functionalities have not been available to a sufficient extent so far.
For example, pre-scans of particularly critical field contents are enabled at any time. In addition, data uploads can be simulated programmatically, upload protocols can be extended by important information or structured data provisioning for necessary reconciliations can be enabled.
Data migration to SAP - extremely important for almost every SAP project
An SAP data migration is an extremely relevant part of almost every SAP project. A successful data migration ensures that the SAP system can automate business processes after a go live and deliver unambiguous figures in reporting.

1. The basis: data extraction and preparation
The basis of every SAP data migration is, of course, the extraction of data from the previous system. This process can begin as soon as you have defined which master data and transaction data is to be transferred from the legacy system.
The subsequent preparation is a rather technical process that can be automated with special tools depending on the individual scenario.
The data records are rarely transferred directly to the new SAP solution. Rather, some intermediate steps are run through with the help of suitable migration software. It is therefore important to prepare the extracted data in such a way that it can be used in the migration tool used. A typical output format is CSV, for example.
2. Intelligent data analysis of the master and transaction data
An SAP migration is always an excellent opportunity to critically analyze and clean up the existing data. So there is a chance to get rid of unnecessary ballast from the past.
For this reason, we first subject the extracted master and transaction data to an intelligent analysis. As a result, data quality can be assessed according to several criteria - such as timeliness, completeness and redundancy.
As a rule, anomalies are then checked by the responsible department. This check is performed according to defined rules. The next step can follow if duplicates are determined beyond doubt, incorrect and obsolete data records are determined, and inconsistencies are identified.
3. Before import: data cleansing and harmonization
Poor data quality reduces the efficiency of processes as well as customer and employee satisfaction. In the worst case scenario, it can even lead to wrong entrepreneurial decisions.
It is therefore important to clean up and harmonize the data records before importing them into the new SAP system. Duplicates are less critical here than errors in the data structure and in dependencies.
The experts of GAMBIT use professional tools in this field. In case of a restructuring, these tools do not only consider the requirements of the departments but also the information potential of the data. Thus, already in this step an optimal starting position for later evaluations and reports is created.
4. Creation of mapping and conversion rules and regulations
As soon as a cleansed dataset is available, the data must be transformed into an SAP-compliant format. Mapping tables that contain the fields of the source and target systems are a common and recommended tool for this purpose.
However, since the data often cannot be transferred one-to-one, conversion rules must also be defined.
Examples are
different date formats
upper and lower case
Different data types (for example, INT vs. CHAR)
the setting of a sign
the addition of leading zeros
the filling of fields with fixed values or
the conversion of tax codes.
It may also be necessary to combine individual postings into cumulative values.
5. Validation and reconciliation routines before the final transfer.
Before the data can be finally transferred to the new SAP system, we recommend that you validate the migration results. Validation procedures are defined and implemented for this purpose.
These procedures enable both qualitative and quantitative tests. For example, the transformed data can be subjected to an (automated) totals and balance reconciliation.
If invalid values are identified by the reconciliation between the legacy system and the target system, our experts correct them easily using suitable tools. Manual spot checks round off this step.
If the test migration was successful, the actual migration process to the production environment can begin.
6. Import procedure - with minimal downtime
There are several options for importing datasets into an SAP system. These include batch input, direct input, IDoc input, records, BADIs and ALE. All of these methods are available when using SAP LSMW (Legacy System Migration Workbench).

Increasingly, however, SAP S/4HANA Migration Cockpit or SAP S/4HANA Migrate Your Data are also being used. These tools are components of SAP S/4HANA. They simplify migration by providing ready-made templates.

In any case, the master data must first be migrated to the new system. Only then can the transaction data be transferred to the productive system at a defined point in time. The goal is always to reduce downtime to a minimum.
Your Data Migration with GAMBIT
You are facing a data migration to SAP S/4HANA, need support in data preparation or have questions about SAP MDG? Contact us, we will be glad to help you.

GAMBIT is your experienced and certified partner for all data migration projects - no matter which industry and complexity, whether as direct project partner or sub-contractor.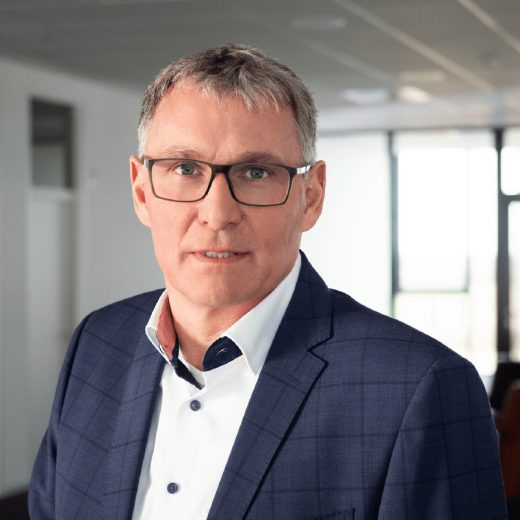 Jochen Knösels, Senior Project Manager
Feel free to write or call me!
+41 41 4184524