RISE with SAP - with GAMBIT it's going to be good!
RISE with SAP. Just three short words. But so much that is possible with it.
You can:

approach the transition to SAP S/4HANA with RISE with SAP
move from your on-premise system to the SAP Cloud
choose between SAP S/4HANA Cloud, Private Edition and SAP S/4HANA Cloud, Public Edition
better analyze and optimize your processes with the included tools
or collaborate in new networks
RISE with SAP is a compact package, relocation helper and coach in one. But RISE with SAP is also an enormous change for many a company.
Because the solution touches everything in the company that has to do with SAP:
the licenses
the operation
the process design
the lifecycle management

What you therefore need is a partner who knows his stuff. Who has shaken up RISE with SAP once and put it back on its feet. And who can now tell you how to achieve everything you want with RISE with SAP.
That's what you get with GAMBIT:
Own roadmap program
With our proven roadmap program RISE+, we answer all the questions that matter. So you know for sure where the journey will take you - from feasibility and total costs to possible risks.
We think RISE with SAP even further
RISE in Verbindung mit zeitgemäßen digitalen Architekturmodellen, SAP S/4HANA Greenfield
This is how we make customers happy
We think of everything when it comes to good projects. We value personal contact. We bring suitable process models and modern tools. And we offer you access to our own e-learning.
Change management - a must!
RISE with SAP is a huge change for many companies, but one from which they can also profit enormously. It is therefore all the more important to accompany the entire process strategically and in a well-planned manner.
This is in it for you if you start now
Digital transformation. The two words alone sound complex. But with RISE with SAP and GAMBIT Consulting, the task becomes less daunting.

With RISE with SAP, SAP has put together a package that contains everything you need to become more digital and agile with your company - and to really bring your own cloud mindset to life.
Das bringt Ihnen RISE with SAP:
Sie kommen schnell und risikoarm in die SAP S/4HANA Cloud
Sie erhalten alle Services und Tools, die Sie brauchen
Sie verbessern und automatisieren Ihre Prozesse
Sie profitieren von mehr Einfachheit – und zwar dauerhaft

Want to arrive safely in the cloud?
If we tackle it together, you're sure to get there - no matter where you start or how far you've come.
Some benefits with GAMBIT:
Proven RISE+ roadmap program to get you started
Experienced team of more than 200 SAP enthusiasts
Contemporary methods and tools for the project
Insights from day one - with live demo systems
HOLGER WÜSTHOFF, CIO AT LOHMANN GMBH & CO.KG
"GAMBIT won us over in human terms and convinced us in terms of quality!"
How we get together
If you want to use RISE with SAP, you need a partner.
GAMBIT is such a partner. With more than 25 years of SAP experience under its belt. But hungry and curious and human like on the first day.
Choose your way here.
1. Do you like writing the most?
Simply fill out the contact form below - we will get back to you within one business day at the latest.
2. You want to talk to someone?
Give us a call, get connected with one of our RISE with SAP experts and tell us about your requirements.
3.You want an appointment directly?
Book a 30-minute appointment directly here via MS Teams with one of our specialists for RISE with SAP.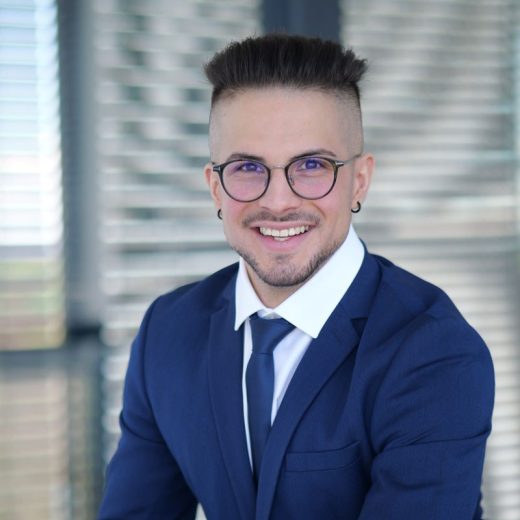 Emre Cetin, Sales Executive
Let's talk about your project!
+41 79 533 47 16