SAP Transformation: Sometimes it takes deep cuts.
When the world changes, IT can't stay the way it is. But a little cosmetics is often not enough. If you want your IT to move your business forward, then we should talk.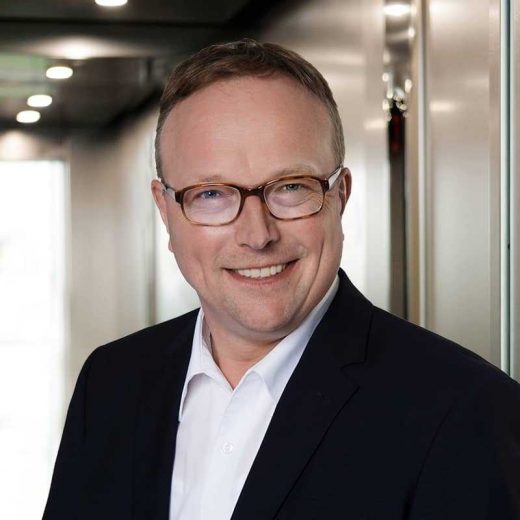 Meinolf Schäfer, Senior Director Sales & Marketing
Do you have questions about topics related to the transformation of SAP systems? Then write to me!
+41 41 418 45-24
Our offers for your projects
Identify potential risks in IT - in time!
Every M&A transaction also involves risks. Analyze the IT in advance with the help of an IT due diligence - and thus ensure that your deal is a success. We show you how to do this.
Without any rattling and crunching? (Yes, I promise.)
On Day 1, after an M&A transaction, things should continue without interruption if possible. You agree? We are your reliable and experienced partner when it comes to SAP and M&A - and we are happy to be there for you!
With us you can turn complexity into clarity
Two completely heterogeneous system landscapes? And now you're telling me that somehow it fits together? Don't worry, we'll help you, even if you're faced with a seemingly impossible task. Will you call us?
If you ever need your data objects rearranged
Always only the best for your data! What sounds so simple, we put into practice for you with SAP Landscape Transformation 2.0. You will find the best data experts at GAMBIT - for 25 years!
SAP Transformation: What you should know
Whether carve-out or data migration, asset deal or restructuring - every SAP transformation is a challenge. Are you about to implement a transformation project? We'll tell you what's important - and how it will continue for you.
Your SAP Transformation with GAMBIT
Congratulations, you have found the right website. Would you like to know what the term SAP Transformation means? Here you will find the answers. (If not, call us or send us an email).
There are many good reasons for an SAP Transformation. At the core, it is always a matter of moving from a source system to a (more efficient, more modern, more uniform) target system. Existing SAP or IT systems are thus optimized. Data migration, as well as the harmonization of data and consolidation of processes are the focus. Do you want to implement a new SAP system or integrate the HANA database? Depending on what you want to achieve and the task you are currently facing: We are your business partner for complex SAP transformation projects.
Let us assume that your company has sold a part of its business. Now you have to extract individual company codes from your SAP system in order to transfer them to the seller - and in such a way that your operative business is not affected by the work as much as possible. How do you cope with such a carve-out?
Another case: You want to restructure the historically grown and heterogeneous systems and processes in your company in order to be able to supply your customers faster and more efficiently and save costs. In such a case, you usually have to manage a comprehensive SAP restructuring, which often includes harmonizing master data. But where do you best start now and what do you need to consider?
What are the reasons for an SAP transformation?
There are numerous starting points for an SAP transformation. Often, companies deal with the following questions in advance:
How can our (heterogeneous) IT landscape be changed in such a way that we can make even better use of our opportunities in the digital world?
Is the leap into the cloud suitable for us?
How can we adapt, simplify and improve our processes so that we can react more quickly to new challenges and competitors in our environment?
How can we now integrate the SAP system of the company we have taken over into our IT landscape in such a way that we can realize the synergies of the deal as quickly as possible?
How can we identify a potential dealbreaker in IT even before the planned transaction and thus minimize risks?
And which tools are actually best suited for our data migration or the company code split we are planning?
Where can you get answers to your questions about SAP Transformation?
The consultants of GAMBIT have been dealing with SAP transformations for 25 years. We support you with all adjustments in the environment of M&A, with restructurings, data migrations, consolidations or new implementations. Frequently, this is done concretely in the area of SAP transformation, for example:
M&A services for carve-outs and post merger integrations (buy-side and sell-side programs)
Group restructuring, spin-offs or business model conversions
M&A-based data cleansing, anonymisation or pseudonymisation
How does an SAP transformation with GAMBIT work?
That depends on it. It mainly depends on your strategic goals and your project plan - and whether you have to cope with an M&A project such as a carve-out or a post merger integration (PMI), a restructuring or a data migration. We have already run through a wide variety of scenarios with our customers. Your strategic goals provide the framework - we adapt the implementation of the project individually to them.
You would like to know whether your planned M&A transaction involves risks?
If so, we recommend that you conduct an IT due diligence or software due diligence in advance. In this way, risks can be minimized, which can arise, for example, from faulty or outdated IT on the seller's side. Further advantages of such a procedure: You ensure the smooth operation of your IT systems on Day 1. You receive information about the chances of your deal. And you gain a better negotiating and contractual position for the upcoming negotiations.
You have bought a company - and now you need to harmonize the IT system landscapes of both companies?
Even such a post-merger integration can be a big challenge. The problem is that it is seldom only a technical adjustment of the system landscapes. Just think, for example, of standardizing the commercial control systems or sharing master data. With the tools used by GAMBIT, deviations in the data, for example, can be clearly recognized - and then adjusted accordingly.
You have to cope with a carve-out or a spin-off because you have sold or outsourced a part of your company?
Also in such a case it is often about an SAP transformation. We have the right tools that have been tried and tested in practice - and we apply them. In doing so, we separate smaller parts of the company from running SAP systems or (for example, for internationally operating groups) manage complex separation scenarios of highly integrated parts of the company that are being spun off or sold.
Do you want to completely restructure your IT landscape in order to accelerate your processes and reduce costs?
In this case we recommend our proven process models. With these models we can also develop an optimal solution for your company. In doing so, we rely on proven best-practice approaches. We have developed these approaches for many restructuring programs - and they are therefore most likely suitable for your requirements. From the individual building blocks, we form an overall model suitable for your company. This gives you security in terms of effort, costs and project duration.
You have to manage a complex data migration?
Then trust in the know-how and experience of our experts in the field of data migration. We use both original SAP tools and certified tools developed in-house. We prepare your data for migration in the best possible way. To do this, we have a unique and proven staging area, the "Central Staging Environment". Last but not least, we have experience in working with various SAP implementation partners. Your data migration project is stuck, it's not progressing? Please contact us!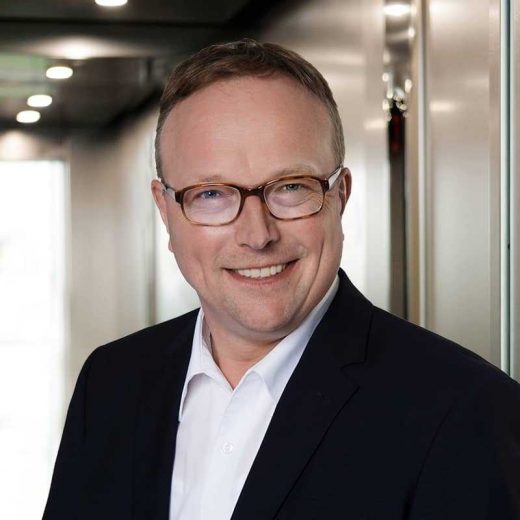 Meinolf Schäfer, Senior Director Sales & Marketing
The most important thing in complex projects is expertise. Test us! I look forward to your inquiry.
+41 41 418 45-24
Your Advantages of the SAP Transformation with GAMBIT
GAMBIT has 25 years of experience in the area of SAP Transformation
We also master your transformation project: reliably and experienced, personal, goal-oriented, with technical and business know-how and always with the highest quality standards
Our consultants have already successfully implemented well over 600 projects in over 70 countries - and will find the right solution for you and your company
We use proven tools such as SAP Landscape Transformation 2.0 (LT 2.0) or SAP Transformation Navigator and are familiar with SAP ERP (SAP ECC) as well as SAP S/4 HANA
SAP has awarded GAMBIT as "SAP Recognized Expertise in Landscape Transformation" as well as "SAP Certified Partner Center of Expertise
More than 60 GAMBIT consultants are certified in Landscape Transformation 2.0