SAP MOBILE
With the development platform SAP Mobile Platform and the SAP Fiori Apps, SAP is taking the path towards mobile applications - for secure and convenient use of SAP also with smartphones & Co.
What does the term SAP Mobile mean?
Smartphones and tablets have radically changed the world, including the world of business. And they too must therefore adapt to change.
The desktop PC is no longer the measure of all things and no longer the only access point for users to the SAP system. In addition, employees - for example in the home office - occasionally want to use their private devices for professional purposes ("Bring Your Own Device").
Employees today use their cell phones or other mobile devices to access mobile services and, under certain circumstances, the company's own networks and applications - they check their e-mails at the airport, enter data into the system for a new customer or process an order while on the road.
Many companies, especially larger ones, have several years of experience with mobile solutions and have dealt intensively with the topic in recent years.
SAP, too, is therefore continuing to work on making applications available on the move - 100 percent securely, as conveniently as from your desk and, if possible, without time-consuming installation work for the IT department. As early as 2001, SAP presented the first time that working time was recorded via cell phones.
The term SAP Mobile is not a product name. It describes nothing more than the use of mobile technologies, software solutions and applications. Such mobile SAP solutions can then be used to access the company's own SAP ERP system, for example.
The development and operation of such solutions involves various challenges that must be considered and solved:
from security and administration
to data integration,
from the design of the user interfaces
up to the actual programming.
With SAP Fiori, SAP has created a user interface with which SAP can be used on a wide variety of devices and platforms - Fiori is available for HTML5 and SAPUI5-based applications in the web browser as well as for mobile apps on iOS or Android and is suitable for any screen size (Responsive Design). SAP now offers more than 12,500 Fiori apps.
Application areas of SAP Mobile
Mobile applications and technologies can be used in many areas and industries - well suited for the use of mobile solutions are the areas of sales, customer service and maintenance.
For network operators and energy suppliers, for example, the use of mobile devices in maintenance is recommended - from deployment control, fault repair to order scheduling, almost the entire "workforce management" (WFM) can be covered by mobile solutions.
In human resources, on the other hand, working hours can be recorded on the smartphone or an application can be made for the next vacation or business trip. This simplifies procedures and ensures faster processes and decisions. With the SAP Concur Mobile App, employees can also easily enter and settle travel expenses or fuel receipts.
In logistics, mobile technologies and corresponding apps have also long since become part of the norm in everyday work - for example, for recording deliveries or stock levels. This allows you to streamline processes and reduce costs.
Advantages and risks of mobile applications
Mobile solutions accelerate processes and increase flexibility. Employees can work on the road at any time. For example, data input can be done immediately and does not have to be done in the office - this reduces the error rate. The security of mobile solutions in particular is a risk that companies must keep in mind.
The advantages of mobile solutions at a glance:
Location and time independent access to data and information
More efficient use of resources (employees, materials, etc.)
Faster and smoother processes (on-site billing, calendar functions and resource planning, etc.)
Avoidance of transmission errors
Better customer service
Improved communication and collaboration
Increased competitiveness
Risks of mobile solutions at a glance:
Malware, ransomware, phishing (larger number of interfaces and input channels, etc.)
Theft of mobile devices (access by unauthorized third parties, data loss, etc.)
Improper decommissioning of mobile devices (without first removing sensitive data)
Missing, missing updates for operating systems and apps
Insecure, unencrypted networks (hotels, train stations, etc.)
SAP Mobile Apps - what are they, what are they?
SAP offers a wealth of apps - on the one hand the Fiori Apps, on the other hand in the SAP App Center a whole range of apps developed by partners and validated by SAP.
The SAP App Center is a virtual and global marketplace for apps. In this marketplace, customers can find, try, and buy apps that match their technologies and needs.
SAP partners, in turn, can offer and sell their apps, extensions, microservices, or add-ons here - similar to what is possible for app providers in the Apple App Store. They have no other option because SAP reviews and approves each offer in advance.
The App Center currently has around 1,800 SAP mobile apps available - from the six areas HR and People Engagement, CRM and Customer Experience, ERP and Finance, Network and Spend Management, Business Technology Platform and Digital Supply Chain.
What is the SAP Mobile Platform?
The SAP Mobile Platform (SMP, until the end of 2013: Sybase Unwired Platform) enables companies to develop mobile applications on-premise. The SAP Mobile Platform provides companies with the components and tools to get applications up and running faster and easier.
There is also the SAP Business Technology Platform (BTP), which is hosted by SAP or other vendors.
The aim of both platforms is to develop applications that enable business data to be used on mobile devices. The platforms are basically the middleware layer between the various back-end data sources in the company and the mobile devices.
Mobile Services and SAP Mobile Cards
In total, developers have various "mobile services" at their disposal: the two Software Development Kits (SDK) for iOS and Android, the Mobile Development Kit and the SAP Mobile Cards.
With SAP Mobile Cards, for example, containerized micro-applications can be configured without having to write a single line of code. In this way, important business information can be "packaged" - and then be available to users on their mobile devices.
How are mobile solutions connected to SAP?
The technology for connecting mobile solutions (and also other non-SAP solutions) to SAP systems is called SAP Gateway - basically a middleware or front-end server. The gateway is also a must for Fiori apps.
The SAP Gateway is an integral part of SAP NetWeaver. The SAP Gateway uses the Open Data Protocol (OData), an open standard, for connection.
Simple connection of MDE devices - with ITSmobile
In addition, mobile devices can also be connected to an SAP system via ITSmobile - for example in warehouse logistics.
Classic screen applications can be displayed as performance-optimized HTML pages with the help of ITSmobile. In this way, they can then be displayed on the - usually older and slower - MDE (mobile data entry) devices.
SAP Development: Apps by GAMBIT
GAMBIT has a lot of experience and know-how in the field of development - our experts can also help you if you need mobile software solutions or a special app.
In the past years the developers of GAMBIT have already developed various apps, among others:
a "planning app" for a discounter's supplier, who can use the app to plan the delivery of products to the stores on a daily basis
an app for check-in and check-out of suppliers at the factory gate of a leading European plastics manufacturer or
an app for a global manufacturer of adhesive products that allows customer and material master data from surrounding systems to be entered into the central SAP S/4HANA system for global sales reporting.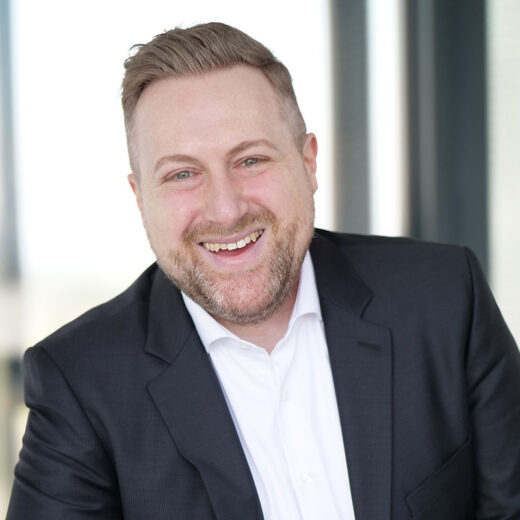 Stefan Burghardt, Head of Connectivity + Development
Do you have any questions about SAP Mobile or do you need a mobile application? Feel free to contact me.
+41 79 533 47 16