How can a company switch to SAP S/4HANA?
There are three ways to switch to SAP S/4 HANA: the complete newinstallation or New Implementation ("Greenfield"), the change due to asystem conversion or system conversion ("Brownfield") or the consolidation ofan existing ERP landscape (formerly "SAP Landscape Transformation", today:"Selective Data Transition").
New Implementation ("Greenfield") means that a company wants tointroduce SAP S/4HANA, but has not yet used an SAP product, for example,or does not want to (or cannot) carry out a changeover from the ECCsystem used up to now. The system is set up completely new, the stillnecessary "old" data is migrated. This path is possible as an on-premise orcloud solution.

System Conversion ("Brownfield") means that an existing ERP system istransformed to SAP S/4HANA (only possible with On-Premise). The previoussystem landscape remains unchanged, as do the data andenhancements. Also own developments can often be taken over. Systemconversion is possible because the data models of the previous ERP system(SAP ERP or SAP ECC) and SAP S/4HANA are compatible and the previoususer interface (SAP GUI) is still supported - despite all other changes madeby SAP S/4HANA. The prerequisite for system conversion is a high quality ofthe master data.

Selective Data Transition (formerly: SAP Landscape Transformation) meansthat existing ERP systems (for example, from different regions) are mergedto form a new, simplified system or that data can be selectively transferredto SAP S/4HANA. The data can be transferred step by step, inactive datacan be left in the old system or stored in cheaper data stores (cost savings).Selectivity not only affects data, but also entire organizational units. Processchains - such as ordering - can also be completely transferred.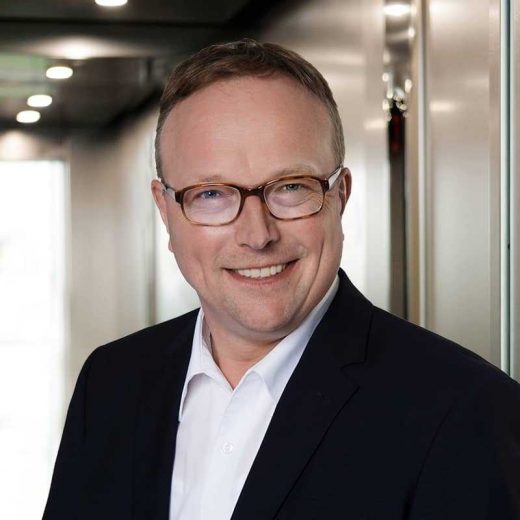 Meinolf Schäfer, Senior Director Sales & Marketing
Do you have any questions? I will be glad to help you.
+41 41 418 45-24
We are your partner for all questions and requirements around SAP. Contact us for a personal conversation.