SAP S/4HANA Project Management
Those who implement SAP S/4HANA cannot do this alone. A consulting and project partner provides the help it needs: selectively for support in sub-areas or end-to-end, from start to finish.
GAMBIT - Your experienced project partner
Fancy the gold standard?
Implementing SAP S/4HANA - this means much more than just making an update. This makes it all the more important to have someone who knows the system and accompanies you along the way. How about an SAP Gold Partner?
Experienced, serious and clever seeks ...
You save time and money and minimize risks. That's quite a few good reasons, isn't it? Why you should also work with GAMBIT, we will be happy to tell you in a personal conversation.
Preparing for the change - what to do?
Did you know that in the run-up to the migration to SAP S/4 HANA you have to implement certain preliminary projects in order to be able to start the implementation at all? Contact us!
You don't run a marathon without training.
Whether New GL migration or new asset accounting - SAP recommends several preparation programs. You need support? We are happy to help you so that you are optimally prepared for the migration to SAP S/4HANA.
Looking for a partner for your SAP S/4HANA project?
You are about to implement SAP S/4HANA and are looking for a project partner as a trusted advisor, project leader or project manager?
Would you like a consulting partner to help you select the right SAP S/4HANA operating model?
Do you need help with the creation of service specifications and functional specifications or with the conclusion of SAP licence and maintenance contracts?
Are you looking for a consulting firm to take over the technical implementation for you?
Or do you need a partner for service and maintenance, i.e. for data centre and application management services (SAP AMS)?
If you answer one of these questions with yes, then contact us.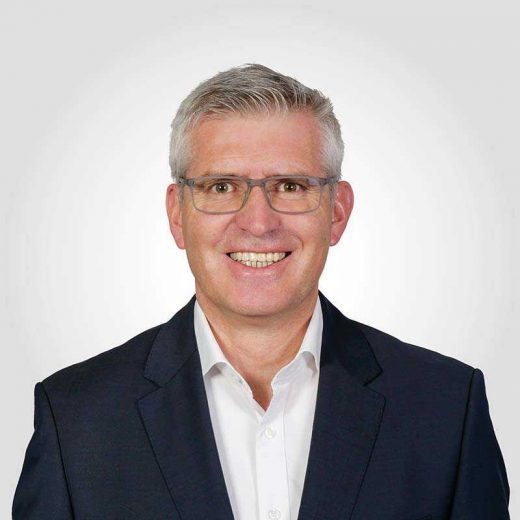 Achim Krämer, Senior Project Manager
Do you have any questions? I will be glad to help you.
+41 41 4184524
We are your partner for all questions and requirements around SAP. Contact us for a personal conversation.
We help you - from project planning to project management
As an SAP Gold Partner, we accompany and control your partial or complete projects along all project phases of SAP S/4HANA projects:
from project planning,
project budgeting and
project organisation,
partner selection and and
contract design for licences and implementation
to operational project management in the implementation and rollout phase.
Our project, programme and portfolio managers are PRINCE2 and SAP certified. They represent your company's interests and bring many years of experience from SAP and SAP S/4HANA implementation projects to your project.
We also have SAP S/4HANA-ready patterns and standards for all relevant issues, so that you can better prepare and make all decisions. These patterns and standards result from a large number of successfully completed SAP S/4HANA projects, both for preparation and implementation.

Advantages of our SAP S/4HANA Project Management
Demonstrable savings of time and costs in overall project costs through professional representation of your interests
Risk minimisation through quality assurance procedures in all project phases
Investment protection and safeguarding of investment sustainability
Professional team of internationally experienced and certified project managers available
Free use of our project management and collaboration framework possible
Possibility of separating demand and supply - we represent your demand side and your interests
Closing of experience and knowledge gaps in an increasingly complex SAP landscape
Many years of experience and numerous references
We accompany you as a project partner through your SAP S/4HANA project.
We accompany you and your team from project planning and preparation to the final acceptance in the implementation project. In this way, we help you to realise your IT project successfully, cost-effectively and with low risk. In addition, we relieve your management team and the specialist departments.
The routine in the SAP business of the past decades is fading - the number of innovative new developments is too great, the speed with which new and innovative solutions are brought to the market is too fast.
In addition, there are different operating models, new specifications for system development with ABAP, revised and new licence models or even questions about indirect use.
This is where GAMBIT comes into play. As an SAP consulting company, we already accompany you in the selection of your project partners and suppliers, in the choice of the right solution alternative, in the management of the project and in ensuring the quality of the implemented solution.
Our services as SAP project partner:
Project planning and budgeting with your specialist department
Creation of functional specifications
Preparation of RFI and RFQ documents
Advice on the evaluation of proposed solutions
Advice on the choice of the optimal licence model
Project organisation including role concepts and capacity planning
Vendor management and negotiation support
Establishment of quality management
Development of project reporting and KPI dashboard
We can provide these services as an end-to-end project partner programme or selectively for support in selected subject areas.
You can find out how we work and which collaboration tools we use in our projects with clients here.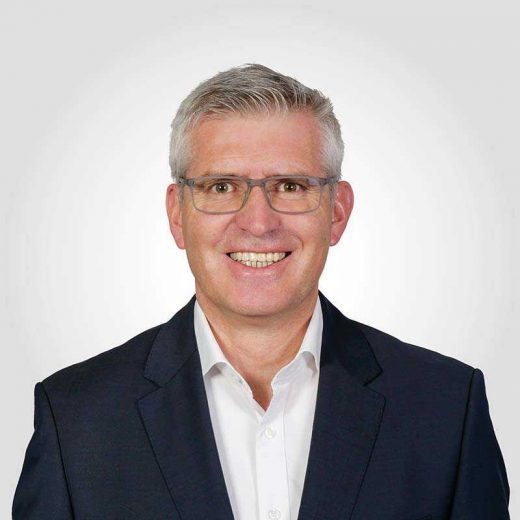 Achim Krämer, Senior Project Manager
Do you have further questions about project management? Write to me or give me a call. I am happy to be there for you.
+41 41 4184524
We are your partner for all questions and requirements around SAP. Contact us for a personal conversation.